About
Spirit Out! provides creative people in the fields of art, education and business with supportive coaching, classes and learning tools that help them find even more inner strength, self-knowledge and personal joy to energize their own creative journey.
What makes Spirit Out!, Inc. unique is the insight, passion and real experience that Amy brings to the liberation of spirit because she is on this journey, too.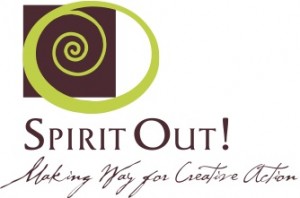 Spirit Out! is a verb.
spirit out (spir' it out') v. 1. To free oneself. 2. To release one's true nature from the stronghold of limiting beliefs 3. To allow one's unique vitality and creativity out into the world. 4. To breathe with ease and step with joy.
Wisdom Encouragement & Guidance …
for those seeking their unique path. Learn more.