Business Inspiration Group
Spirit Out! Creatively Doing Business Group
Are you Ready for Real Support & Learning for your Business Success? Consider this …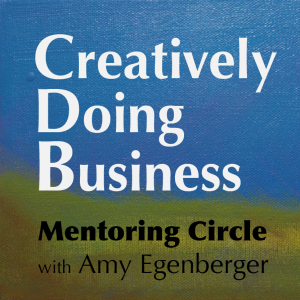 You can strengthen your own practice of creatively doing business!
Dear Creative Entrepreneur,
It's a big deal to courageously step out and start or expand your business. It's easy to get discouraged, especially with naysayers telling you not to follow your creative path. But when you are seeking support and motivation to move your business forward with wise inspired action, this small group offers a real sense of community and support, accountability and learning for your success.
Why
When you are the one go-to person for just about everything in running your business, you know all too well that the work of a "solo-preneur" can feel very solo. We could use the help of an inspiring group of like-minded creative people in community who really want to focus on biz and create success. Sometimes we know what we need to do, but we lack the motivation or impetus to get it done.
Being the boss of our own time means that we can be tempted by distractions or business activities that we like but that don't actually result in income. How do we hold ourselves accountable to taking the actions that are really going to lead business? Being part of a Spirit Out! Business Inspiration Group gives you that support for self-accountability.
Sometimes we have tried all the business strategies we know and are fresh out of ideas. Or, we keep spinning the same notions over and over not knowing what to choose or where to start. Where can we grapple with new ideas and spark innovative ways of doing things that actually get us success? Your Spirit Out! Creatively Doing Business Group is structured to help you churn out and clarify way more ideas than you could ever generate on your own.
The synergy of connecting with others for the purpose of inciting business growth can do wonders for motivation and accountability to action that truly grows your business. Sometimes there are so many things to do it all seems urgent and important and we are missing a way to prioritize. How do you know what is going to make the biggest difference?
The format of the Spirit Out! Creatively Doing Business Group supports you to gain learning to set and focus on your goals.
What
A group of up to 6 creative entrepreneurs who are ready to get some energetic support + smart business practices for amping up their creative business. Each Spirit Out! Creatively Doing Group is led and facilitated by teacher, artist, mentor, life-coach & business owner, Amy Egenberger.
Community
Support
Ideas
Accountability
Learning for Success
How
6 Sessions over 3 months. Four of the sessions are in-person meetings, and for the other two sessions we will meet on a tele-conference line. All sessions are 90 minutes.
"The mix of participants with similar issues, questions and challenges sparked a lot of dialogue and exchange of ideas." ~ Mary Flood-Maneely, Forgiveness Facilitator

You'll learn:
5 Smart Business Basics
6 Stepping Stones to increase your creative power in your business
The AIR8™ cycle process to powerfully map out and follow your Action, Intention and Reflection path.
The Spirit Out! Shift Out! Tool to get yourself unstuck and back into creative action.
More about your own creative business path from the sharing, learning and questions from the group.
You can get clarity about what you want, hear yourself say what you will do, and actually get it done by the next meeting!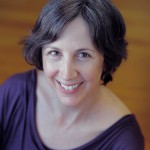 Amy Egenberger, is a Right-Brain Business Plan® Licensed Facilitator, life coach, artist and founder of Spirit Out! Coaching. Amy helps people tune into their inner wisdom in their work, relationships, art and home life to really ratchet up their creativity.
Being a seasoned entrepreneur herself, Amy brings experience, insight and practical ideas. She has created this unique mentoring circle to help women entrepreneurs expand and apply their creativity into their business practices, activities and relationships.
Women who are launching their business ventures or taking their existing business to the next level of success are encouraged to attend.
Investment
3 payments of $97 OR one single payment of $257
When
Six sessions over 3 months
7:00 – 8:30 pm
Feb 4, 18      March 4, 18     April 8, 22
New Group starting soon… stay tuned and tune up your business in 2014!

(If these dates/times don't work for you, just contact Amy and see what we can co-create.)
Where
South Minneapolis location for our in-person meetings (Feb 18, Mar 4, 18, Apr 22)
Other sessions will conveniently be held via a tele-conference line. (Mar 4, Apr 8)
For Whom
This format is designed for solo-preneurs, artists, healers, consultants and other service people who are running their own business and looking to inspire more creative action that leads to increased success. Whether you are starting out or growing your business, you are welcome.
Becoming the creative director  of your own business means bringing more of your own creativity and leadership out. The Business Inspiration Group is a place for you to start seeing and being yourself as the CCO (Cheif Creative Officer) of your own business. Experience and see business, clients and opportunities in a new creative light.
Plus
You'll get real tangible tools to focus on and track your accountability and inspired action steps.
Questions? Contact amy@spiritout.com or 612-588-8704.
Register early!
"I felt camaraderie, and the leadership kept us focused without a doubt!"
~ Sheila Burns, Owner of Bliss Yoga and Wellness

Sign up for the next
Spirit Out! Creatively Doing Business Group
& spark creative action for you business success!