New Year Intentions Celebration
Uplifting Your Vision with Purpose for 2018
Saturday Dec 30
1:00-4:30
Bliss Yoga and Wellness
1565 Como Avenue
Saint Paul, MN 55108
Registration: $67, including materials and light refreshments
Note: class is limited, early registration is encouraged
Register with a friend & save $
You each pay $62
Do you clearly know your vision and intentions for 2018? Want a relaxing, full body-mind-spirit way to get a better sense of what direction is ahead for you in the new year? Then come join the joyful discovery at the New Year's Intention Celebration!
You'll be gently guided & naturally inspired to explore, discover and clarify your intentions that become your compass to navigate your journey ahead.
"I got a new, relaxing & creative intention experience!" ~ Julie
This fun & interactive workshop is perfect for you if…
You feel unsure of what you want for the new year, but know you could use some clarity moving forward.
You've tried to set resolutions in the past and you got stuck, overwhelmed, or derailed somehow.
You already have intentions and goals in mind, but you need to get your heart and body with the program.
You don't really like goal setting.
You're feeling fuzzy about the future
AND you'd love to get a clearer sense of direction in a supportive environment with expert guidance rather than solo.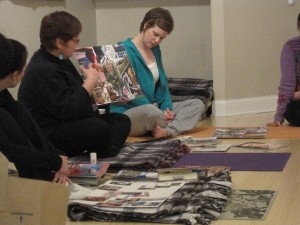 "I can't wait for this year's workshop. Shifting my mindset from New Year's resolutions to intentions was amazing. In the past, I've resolved to lose weight, get in shape, be a better person, etc. After attending this special session, I chose to truly listen to my heart. It's been a remarkable year, free of the disappointment and frustration that abandoned resolutions bring.
My collage is framed in my living room 11 months later – and continues to inspire!"
~ Aly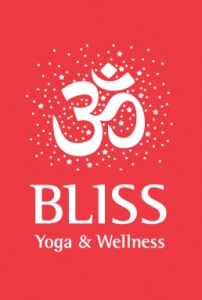 "Give yourself the gift of time set aside to really make a difference by celebrating your intentions and vision for the new year."~ Sheila Burns, Owner of Bliss Yoga and Wellness, St. Paul, MN
You get the following (and much more!) from this workshop:
Gentle yoga and breathing activities… that ease and open your awareness to the vision and intentions that are within you.
Guided meditation and visualization… that allow you to drop down safely into the wisdom that lies just beyond your present knowing
Hands-on opportunity to create your own "compass collage"… that you can take home and use throughout the year as a life navigation tool
Real support and encouragement… from an experienced yoga instructor and a seasoned life coach serving as your facilitators for the afternoon
Register with a friend & each pay only $62
All materials are included with your registration fee.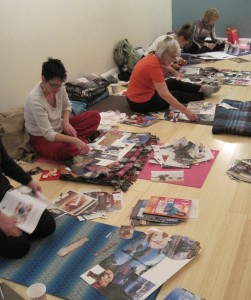 Please bring:
Magazines and/or any images you may have already collected that represent the direction you desire
A special notebook or journal if you have one
Wear comfy clothes.
Your facilitators:
Sheila Burns – Certified Yoga Therapist, Meditation Teacher and owner of Bliss Yoga and Wellness Center
Amy Egenberger – Certified Life Coach, Creativity Teacher and founder of Spirit Out! Coaching
"What a wonderful way to set my intention for the year. I still look at my collage and it strengthens my vision for a peaceful and healthy existence." ~ Kelly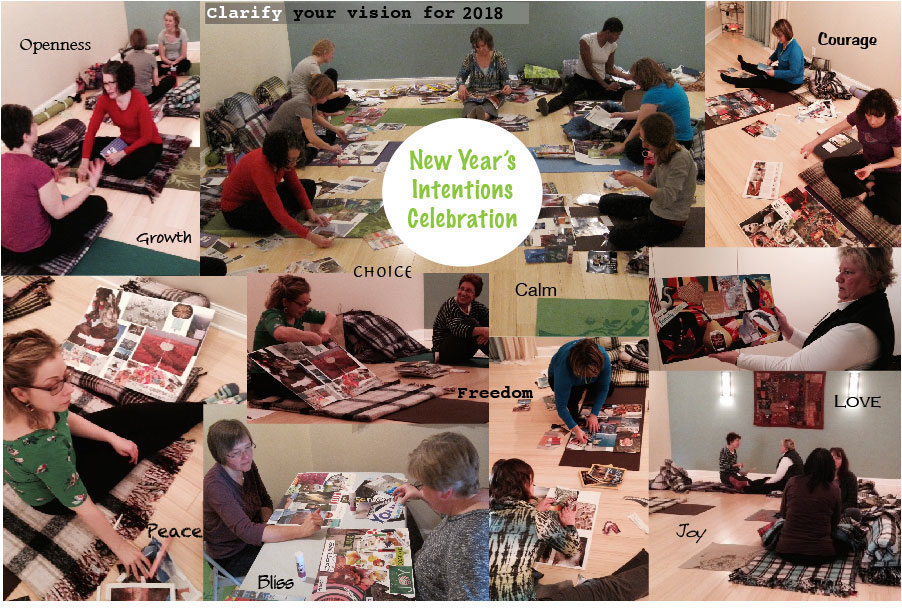 In this 1/2-day workshop, you will:
Open to your body, heart, mind and spirit wisdom to clarify your 2018 vision
Clarify your intentions
Collage a picture of your new year
Reveal natural action steps to bring your plans to life
Celebrate your new insights and meaningful intentions for 2018
Let's Celebrate Your 2018 Intentions!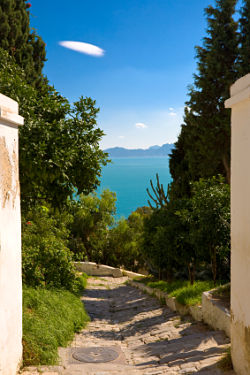 "It's such a treat!" ~ Aly
Come clarify your vision for the new year,
and have peaceful time & space to do it.
Yes, Sign me Up!
Save
Save
Save